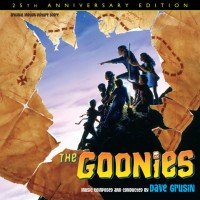 HERO KIDS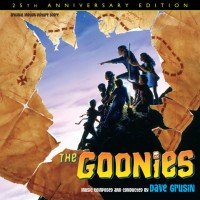 Two years ago, J.J. Abrams' film SUPER 8 and an article entitled "The 6 Most Badass Hero Kids In Movies" inspired me to write a three hour radio program dedicated to the HERO KIDS film. Unfortunately, the script was never recorded and a program was never produced.  Why? I don't know, these things just happen.
Fast forward to present day and in need of a show to produce, I went back into the archives and found this much neglected script dedicated to one of my favourite sub-genre of film.
So what is a HERO KIDS film?  Ryan McKee's article defines the HERO KIDS film as a movie where "children regularly saved adults from bad situations."  You can extend that to ordinary kids going on extraordinary adventures.  McKee's list doesn't include films about teenagers, however, our "list" does since teenagers are still essentially kids… just a bit taller.
On the program today you will hear music from such HERO KIDS films as EXPLORERS, THE GOONIES, FLIGHT OF THE NAVIGATOR, E.T. THE EXTRA TERRESTRIAL, ZATHURA, THE MONSTER SQUAD, THE LAST STARFIGHTER and many more.
PLAY IN POP-UP ▶ PART I | PART II | PART III
NOW PLAYING: HERO KIDS PART I
NOW PLAYING: HERO KIDS PART II
NOW PLAYING: HERO KIDS PART III
PLAYLIST
PART I • SUPER 8 (Giacchino) • EXPLORERS (Goldsmith) • CITY OF EMBER (Lockington) • THE GOONIES (Grusin) • PERCY JACKSON & THE OLYMPIANS: THE LIGHTNING THEIF (Beck) • THE LAST STARFIGHTER (Safan
PART II • THE NEVERENDING STORY (Doldinger) • FLIGHT OF THE NAVIGATOR (Silvestri) • RUSSKIES (Howard) • THE MONSTER SQUAD (Broughton) • JUMANJI (Horner) • ZATHURA (Debney)
PART III • HOW TO TRAIN YOUR DRAGON (Powell) • E.T.: THE EXTRA-TERRESTRIAL (Williams) • THE SPIDERWICK CHRONICLES (Horner) • BACK TO THE FUTURE (Silvestri) • THE KARATE KID (Horner) • THE KARATE KID (Conti)