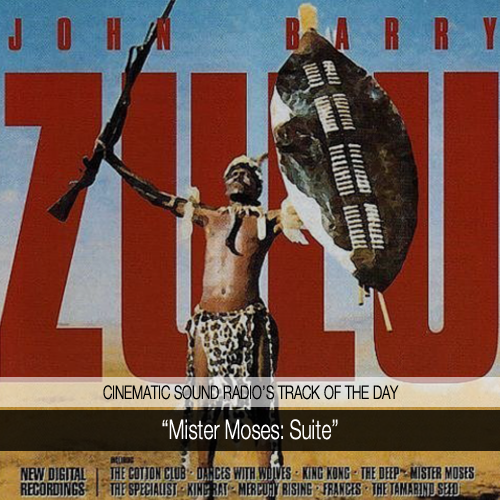 November 3, 2013 would have been John Barry's 80th birthday.  Barry passed away in January of 2011.  Today's TRACK OF THE DAY comes from a 1999 re-recording of John Barry's 1965 score to African adventure film, MISTER MOSES.
NOW PLAYING: "Mister Moses: Suite" from the album JOHN BARRY ZULU by John Barry
About the Author
Erik is the host and producer of the soundtrack radio show 'Cinematic Sound.' The show is heard exclusively on-line and on-demand after spending its first ten years on terrestrial radio at C101.5 FM in Hamilton, Ontario. Erik has a broadcast journalism diploma from Mohawk College and has spent his professional career in the video production industry working as a producer, camera operator and editor.