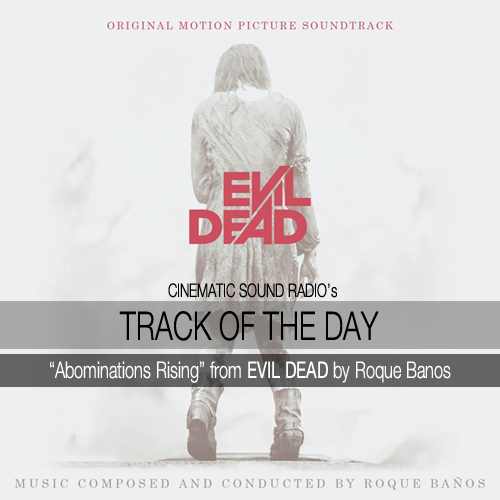 Welcome to Cinematic Sound Radio's newest segment, TRACK OF THE DAY! The first ever track of the day is from Roque Banos' exceptional score to the remake of the 1981 cult classic, EVIL DEAD.
The track we are going to play for you – and to stay in the Halloween spirit – is the action track finale featuring one of the most unique musical devices in film music history – an air raid siren.
And if you are interested here is a video of Banos conducting his EVIL DEAD concert suite.
NOW PLAYING: "Abominations Rising" from EVIL DEAD by Roque Banos
About the Author
Erik is the host and producer of the soundtrack radio show 'Cinematic Sound.' The show is heard exclusively on-line and on-demand after spending its first ten years on terrestrial radio at C101.5 FM in Hamilton, Ontario. Erik has a broadcast journalism diploma from Mohawk College and has spent his professional career in the video production industry working as a producer, camera operator and editor.